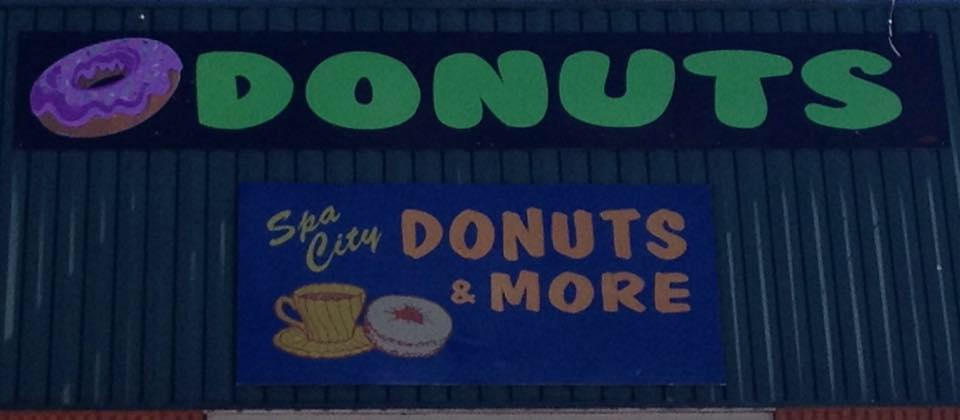 Another local treasure can be found in Fountain Lake, on Hwy 7, across from the school. A home of delicious delights, breakfast sandwiches and an assortment of other goodies. The sign on the door says 'Enter At Own Risk', and the reason why is that you might never want to leave.
With all different types of donuts to tempt you, breakfast sandwiches to provide you with what you need to get going in the morning, and other assorted goodies to delight your palate, I highly recommend stopping by for a bear claw or (my personal favorite) a chocolate covered, custard filled Bavarian.
For more information you can click here or on the picture above. Do visit and enjoy!!!